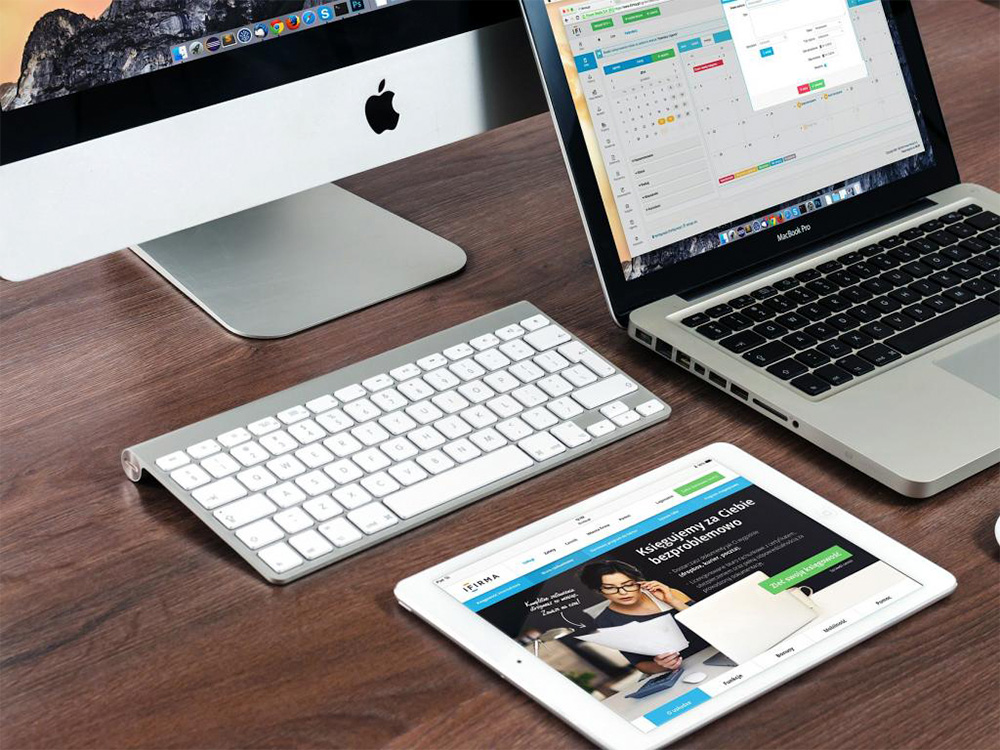 Mac Repair & Upgrade
Are you a die hard Apple MAC owner? We know you love your MAC and we can help with all your Apple MAC repairs and service needs.

Apple owners and MAC owners consider themselves a special breed of computer users, however, when their trusty MAC breaks down its not easy to find a reliable service person to get it repaired. We also understand that most MAC owners develop a close bond to the equipment and want to ensure that their MAC is well cared for, and fortunately for you, you're in the right place!
At PC Tele we know Apples and MACs inside out, and they can come to your home or business to cure any problems that you might be having with your equipment.
Typical Apple/Mac Problems
Operating System Not booting and picture of file showing on the screen.
Data Recovery from hard drive or MAC.
Spinning Beach-ball/Cursor.
CD/DVD stuck in drive or won't read disks.
Hard drive needing full upgrade.
MAC running slow needing Memory Upgrade.
Forgotten Passwords.
Damaged Screen.
Failed Sync between you MAC and iPhone.
Liquid Spill/Water Damage.
Whatever Apple product you own, we can fix it – guaranteed or you wont pay a cent! We fix all the Apple products listed below, if you want more information or a free quick quote call us on (02) 7901 1808;
The Range of Apple/Mac Device that we can service and repair
Unknown to most we can repair ALL hardware on current and end of life mac products, guaranteed or you wont pay a cent! We can fix all the Apple products listed below, if yours is not listed chance are we can still fix it call us and we can give you a free assessment over the phone and issue you with a quick quote to repair your trusty Apple!
Here is the short list of Apple device that we offer Apple MAC Repairs & Services on;
MacPro
Powerbook G4
Power Mac G5
eMac
iBook
Apple II
Apple III
Macintosh
Mac Mini
iMac
Macbook
Macbook Pro
Macbook Air
iPhone (no screen or hardware repair service available for this product)
iPad
Apple TV
Upgrading your Apple software
Even Apples can get sick from time-to-time, and when they do, they are difficult to repair without the right training and technical knowledge. Our Technician can repair, upgrade and update your device's software bringing it back to full health again.
Repairing your Apple hardware
The most common hardware repair required for your Apple is usually going to be a hard-disk failure of some sort. That's the bad news. The good news is: if you're experiencing any kind of hardware failure or hardware problems, our Technicians have the right tools, spare parts and knowledge to get you up and running again – so you can go back to being an awesome MAC owner… right? Some of the common MAC Hardware Repairs that we do;
CD-Rom Repairs/replacements
Cracked LCD/LED Screen Replacements
Logic/Motherboard Repairs and Replacement
Keyboard Replacements
Hard Drive Replacements and Upgrades to Solid State Drives
We can also organise a brand new apple mac if yours doesn't pull thorough. Check out the latest apple products here then call us for a more than competitive quote!
Call us to get a free quote now